Stimulus, vaccine to fuel UAE real estate resilience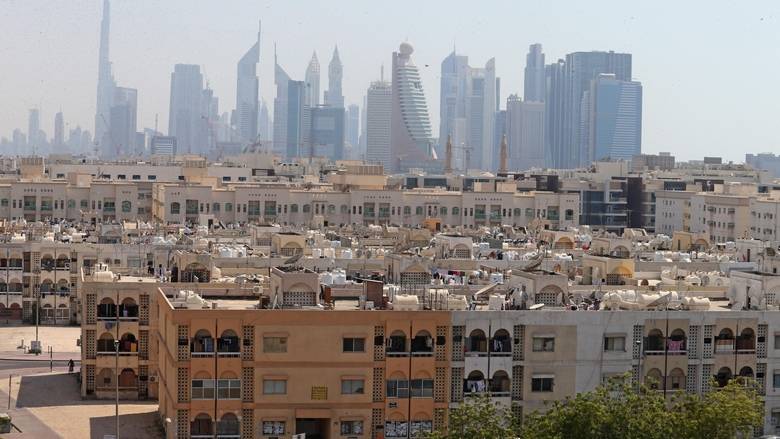 While the downward trajectory in the real estate market for the short term is unavoidable due to strained economic and market conditions, the medium and long term outlook for the UAE is more encouraging
New regulatory measures and several bold initiatives taken by the UAE government, including a series of stimulus packages coupled with the global availability of the vaccine, will significantly fuel the recovery of the real estate market in 2021. The upcoming Expo 2020 would also boost market sentiment, according to property management firm Asteco.
"There have been a number of positive reports suggesting that the UAE economy is slowly moving into a recovery phase. However, given the new lockdown restrictions in many parts of the world, it is widely perceived that the full economic impact and the pace of recovery is still uncertain and will ultimately be influenced by a range of factors, many of which are outside of the UAE's borders," said HP Aengaar, CEO at Asteco.
While the downward trajectory in the real estate market for the short term is unavoidable due to strained economic and market conditions, the medium and long term outlook for the UAE is more encouraging, fuelled by recovering oil prices, forecasted GDP growth, a proactive government response and clear focus on economic progress and sustainability, Aengaar said.
Covid-19 created an environment of uncertainty, which resulted in the need for pre-existing/emerging market trends to be accelerated, some of which are merely circumstantial while others are here to stay for the long run.
"Flexible and home working, use of advanced and smart technologies such as AI, automation, contactless technology, need for larger units with outdoor space and increased storage space and preference for lower density developments are some of the trends that will be taken over in 2021 and beyond," said Aengaar.
According to Asteco's Q4 2020 UAE Real Estate Report, the real estate sector has shown an unexpected level of resilience in the face of serious challenges created by the pandemic. However, the supply-demand imbalance is likely to worsen over the course of 2021, similar to last year.
In Abu Dhabi, approximately 15,000 residential units are anticipated for completion in 2021. The majority of the upcoming supply is located within the following Investment Zones: Reem Island comprising approximately 1,850 units, Al Raha Beach with 4,000 units, Yas Island with 2,400 units and Saadiyat Island with 800 units.
Similar to 2020, Al Ain will see a limited amount of new supply in 2021.
In Dubai, 41,500 new residential units and 1.5 million sq.ft. of office space are expected for handover in 2021, a figure that could possibly increase if currently stalled/on hold projects resume activity.
Sales prices and rental rates remained in contraction in 2020, primarily driven by the pre-existing supply-demand imbalance broadly in line with previous years and does not seem to have changed with the manifestation of Covid-19.
"At the end of 2020, an increase in Villa Sales prices and Rental rates for certain developments was witnessed, which was attributed to changing work/place and work-life habits."
The report noted that the longer-term trend towards remote working will also see a need for larger Residential dwellings and short term/serviced Apartments with more flexible Leasing and payment plans.
During 2020, the leasing sector benefited from the implementation of direct debit and credit checks, while the Sales market profited from reduced LTV (loan-to-value) ratios and lower interest rates for Expatriates and Emiratis alike.
— This email address is being protected from spambots. You need JavaScript enabled to view it.
Source: ""https://www.khaleejtimes.com/business/real-estate/stimulus-vaccine-to-fuel-uae-real-estate-resilience