Villas driving Dubai's residential property growth, off-plan booming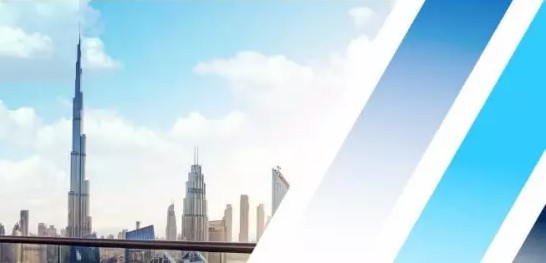 Dubai's residential capital values, as of August 2021, saw villa values increase in double digits annually. Expo 2020 will create a strong investment appetite around the sector, but also other properties
August saw sales transaction volumes up 49% when compared to JulyDemand for villas is expected to surge in the areas closer to the six-month-long Expo 2020The value of off-plan property sales in Dubai has reached an 8-year high
Dubai's residential capital values as of August 2021 saw villa values increase in double digits annually, while apartments in some areas saw single digit improvements, according to the VPI ValueStrat price index, a valuation-based index that represents the monthly price change experienced by typical residential units within Dubai.
For only the second time in six years, all 13 villa locations and 21 apartment areas monitored by the VPI have seen their capital values either stabilize or improve when compared to the previous month.
For villas, the highest annual capital gains were found in Arabian Ranches (22%), Jumeirah Islands (20.8%), Dubai Hills Estate (18.5%), and The Lakes (18.3%).
The annual capital value performance of Dubai's apartments, which represent 87% of the residential market, was a mixed bag as compared to villas. A third of all apartments witnessed negative annual growth, a third stable, and a third had single digit annual capital growth.
August saw sales transaction volumes up 49% when compared to July. Month-on-month performance saw ready sales rise 57% and off-plan Oqood (contract) registrations expand 42%.
For VPI monitored apartments, the top annual performers in terms of capital gains were in Palm Jumeirah (6.8%), Jumeirah Beach Residence (6.1%), Al Furjan (4.6%) and Al Quoz Fourth – Al Khail Heights (4.1%).
Topping the sales charts overall were properties developed by Emaar (21.5%), Nakheel (8.6%), Damac (6.1%), and Dubai Properties (6.1%).
Villas to drive growth
Villa segment is expected to drive strong growth in Dubai real estate sector during the fourth quarter as consumer and investor sentiments are up ahead of Expo 2020 Dubai, according to Zoom Property Insights.
Demand for villas is expected to surge in the areas closer to the six-month-long Expo 2020 site, the real estate portal said.
The promising figures of Q1 and Q2, 2021, and the current statistics in the Q3 depict the same pattern, and up to 50% sales growth on a Q-o-Q basis is expected in the villa segment during the October-December 2021 quarter, according to Zoom Property Insights.
According to Zoom Property Insights, transactions for 1,400 villas worth $8444 million and 2,284 villas worth $1.47 billion were recorded in Q1 and Q2, respectively.  
Zoom Property Insights said Arabian Ranches, Dubailand, Dubai South, Palm Jumeirah, MBR City, Dubai Hills Estate, and DAMAC Hills 2 are likely to be prime areas for villa transactions during Q4 as the company received many inquiries from investors and end-users.
Off-plan property sales
The value of off-plan property sales in Dubai has reached an 8-year high after months of sluggish growth, bolstered by strong demand as pre-construction projects reignited buyer interest. 
Total sales reached $1.3 bn in August, the highest value seen in a month for off-plan residential units since December 2013, according to Property Finder. August also registered 2,599 sales transactions, the highest in a calendar month since November 2019. 
"During the pandemic year, the off-plan market significantly declined. The average was about 30% of properties sold were in the off-plan segment. Today, we have bounced back to 2019 ratios where secondary and off-plan segments are almost 50/50," said Lynnette Sacchetto, director of research and data for Property Finder. 
In August, buyers spent an average of 1.9 million dirhams per transaction, up by 53 percent from 1.2 million dirhams in the same period last year. 
In the apartment category, the average median price for off-plan apartment sales transactions stood at $517,000 in August, about 48 percent higher compared to $203,000 a year earlier
As of September, Dubai saw 34,000 new properties completed. The bulk of the additional supply, 26,000 units, was from apartment projects, while villa and townhouse developments only turned over 6,000 units. 
According to a separate report by Asteco, Dubai's residential supply included 22,500 apartments and 2,000 villas as of June 2021.
Dubai's major developers, including Emaar, Majid Al Futtaim, Union Properties, and Azizi Developments have also unveiled villa, townhouse, and apartment projects that are either being developed or have just been launched. 
Top off-plan locations transacted in August were in Dubai Harbour (11.8%), Business Bay (9.2%), Jumeirah Village (9%), and Sobha Hartland (7.8%). Most transacted ready homes were located in Jumeirah Village (8.4%), Business Bay (7.5%), Al Furjan (7.2%), Dubai Marina (6.9%), Downtown Dubai (5%), and Dubai Hills Estate (4.5%).
  Source- www.thenationalnews.com